<! ========= Cool Timeline Free 2.4.5 =========>
Timeline
Agreement
Agreement between Bait Partner and Savonlinna Hospital in Finland was signed with a target to develop an open operating room device management system that also is capable of image and sound management together with full integration of data into hospital patient network. Input on functionality and graphical user interface came directly from users at Savonlinna hospital. Test and evaluation units were installed at the end of 2009. Test and evaluation units were installed at the end of 2009.
Installation & certification
ORNet VCS System was installed in 10 operating rooms in Savonlinna and during 2010 it was used with the following scope: 2881 surgical procedures, 910 other procedures. Feedback from users was positive and certification procedures were initiated in order to bring the solution to the market. TÜV Nord was chosen as an auditor for the ORNet medical devices product family and all certification requirements were passed with no exceptions. Sales activities were started actively in the Nordic countries.
New customer Joensuu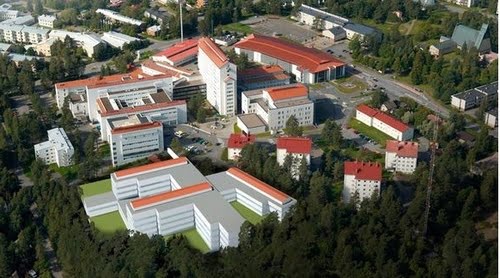 Joensuu hospital is another large ORNet VCS customer with their OR-s equipped with ORNet right from the beginning.
In this year, they signed a development agreement and became the first customer to get customized features in their installed systems. Joensuu hospital Pathology division has also been a major partner in the development of the ORNet Pathology product line.
New customer Vaasa
Vaasa hospital in Finland established ORNet as their operating rooms management system in 2 locations. Both locations use the same databases, therefore using ORNet made the work-flow for the hospital easier and more convenient.
Turku University Hospital & Ida-Viru Central Hospital
Largest hospital expansion in Finland, the new building of the Turku University Hospital was the first one to start using 3D imaging with the ORNet VCS and has integration with the DaVinci surgery robot. All cabling works, including fiber optics for the new building were completed by our team already during the construction phase. Integration was completed after the hospital had furnished all rooms with the rest of the medical equipment. In Estonia, the expansion of the Ida-Viru Central Hospital brought along a new wing designed for intensive care and surgery, becoming our first project in Estonia. All their new operating rooms have ORNet systems up and running.
Pathology
ORNet Pathology, a specialized product family for Pathology is completed and completing the certification process. Single source ORNet solution, for users among Ophthalmologists, Orthodontists and Otolaryngologists has also passed test phases and will be brought to the market during the first half of 2014.
Capture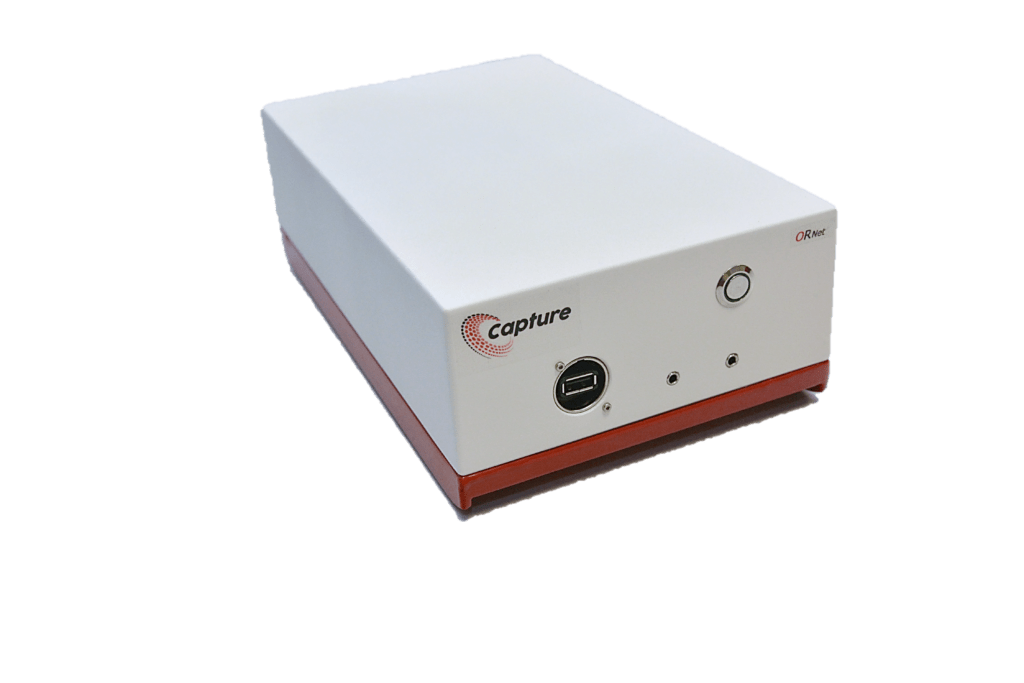 ORNet Capture – single image source solution got a new, small and modern red/white hardware that proved to be popular within customers. Largest single new innovation in 2015 is bringing all product families under the same, new user interface. With monochromatic design integrating symbols and informative texts, first versions of new design were shown to the customers during fairs in Q1. Progressively all products went through refreshment and got updated design that takes usability to a new level. Simple. Clear. Understandable. In total, the threshold of more than 100 active ORNet systems was passed already in 2012 and the number of new ORNet system installations is constantly rising.
LIS
In 2016 we started successful co-operation with LIS (Laboratory Information Systems) manufacturers. For example with Tieto have done several integrations between Tieto LIS and ORNet Macro Pathology to make possible seamless workflow between two systems. We also have a new manufacturer website that will have all product news and information available in the future. Expansion of the team in Marketing and Sales gives us more opportunities to serve our customers better and start expanding in Sweden, Norway and Denmark.
ORNet Pathology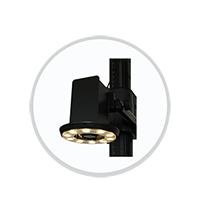 This year goes into history books with several very interesting projects in ORNet Pathology. Several unique features regarding use and annotation of containers and cassettes were added in co-operation with Oulu University Hospital pathologists. Tartu University Hospital and Seinäjoki Hospital have us good experience in different types of installations at autopsy rooms and several different fume closets.We also started integration with MYLAB LIS systems that will provide future customers with several new features and options.
ORNet
4K camera for Macro Pathology integrated in ORNet Pathology light.