ORNet Editor
Enhancing Patient Care with Remote Media Files Management
A Mobile Solution to Edit & Analyze Patient Media Files including Images, Videos, and Audios
User Friendly Interface
Add Annotations, Markings & More
Image Comparison for Pre & Post Procedure Analysis
HIS/LIS/PACS Archives Integration
Image Sharing & Patient Reports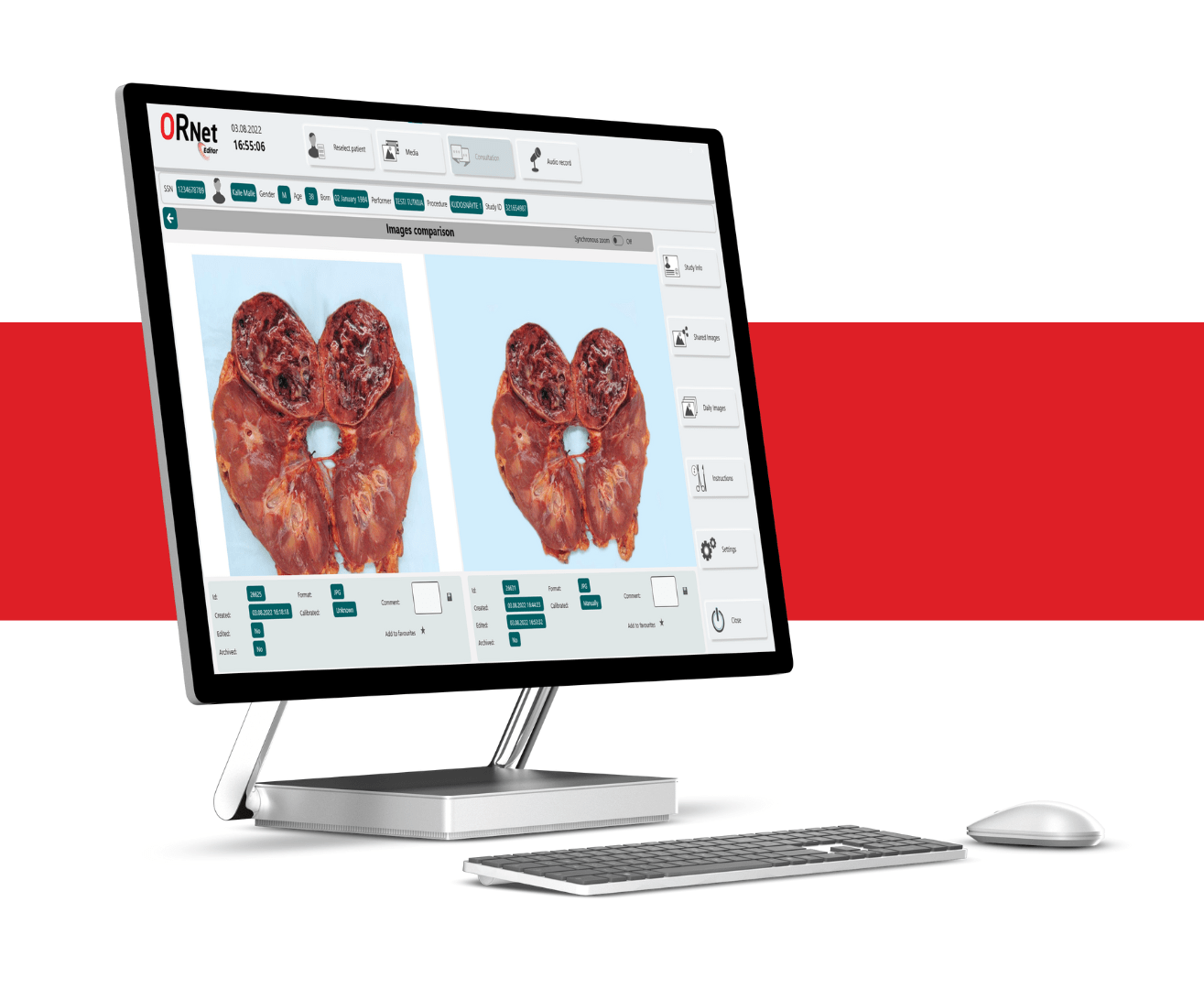 EQUIPPED WITH SIMPLE YET POWERFUL FEATURES...
It allows Pathologists, Surgical Staff, Consultants, and Other Authorized Users to securely access clinical images and videos attached to patient files and perform analysis without being restricted to the Operating Room or their WorkStation.
Frequently Asked Questions
ORNet Editor 2.0 is the latest patient media files management system for hospitals, created with the vision to enhance the mobility of pathologists and surgical teams. That means, they can access patient media files, edit images and videos, perform analysis, and share or print them instantly from anywhere within the hospital network.
The biggest advantages of ORNet Editor 2.0 are it's Mobility, Efficiency, Ease, and Security. Healthcare professionals can use it from anywhere within the network and save time in procedural planning and analysis. Furthermore, the easy to use interface and simple yet powerful features designed by keeping the needs of actual users in mind make it a must have for surgical teams and pathology labs.
Want to Know More? Get in Touch!
Ehitajate tee 108, 13517 Tallinn, Estonia