In the fast-paced and ever-changing field of pathology, adopting state-of-the-art technology that streamlines processes and enhances efficiency is crucial. ORNet Pathology 3.0 is our most advanced and comprehensive release to date, designed to address the unique challenges faced by pathologists and elevate their practice.
So, let's explore the innovative enhancements, features, and compatibility upgrades that set ORNet Pathology 3.0 apart as a trailblazer in the world of pathology software.
Experience the New User Interface for a Streamlined Workflow
ORNet Pathology 3.0 introduces a set of user interface improvements that simplify navigation and make the software more intuitive. These enhancements include a redesigned media window, media grouping options & filters, as well as a quick image preview feature.
These upgrades offer a more intuitive and user-friendly interface, allowing pathologists to access patient examinations and media files quickly and efficiently. With the ability to group media files by their type and apply custom filters, pathologists can now find the relevant information with just a few clicks. Furthermore, the image preview option eliminates the need to open every image individually, saving time and streamlining the review process.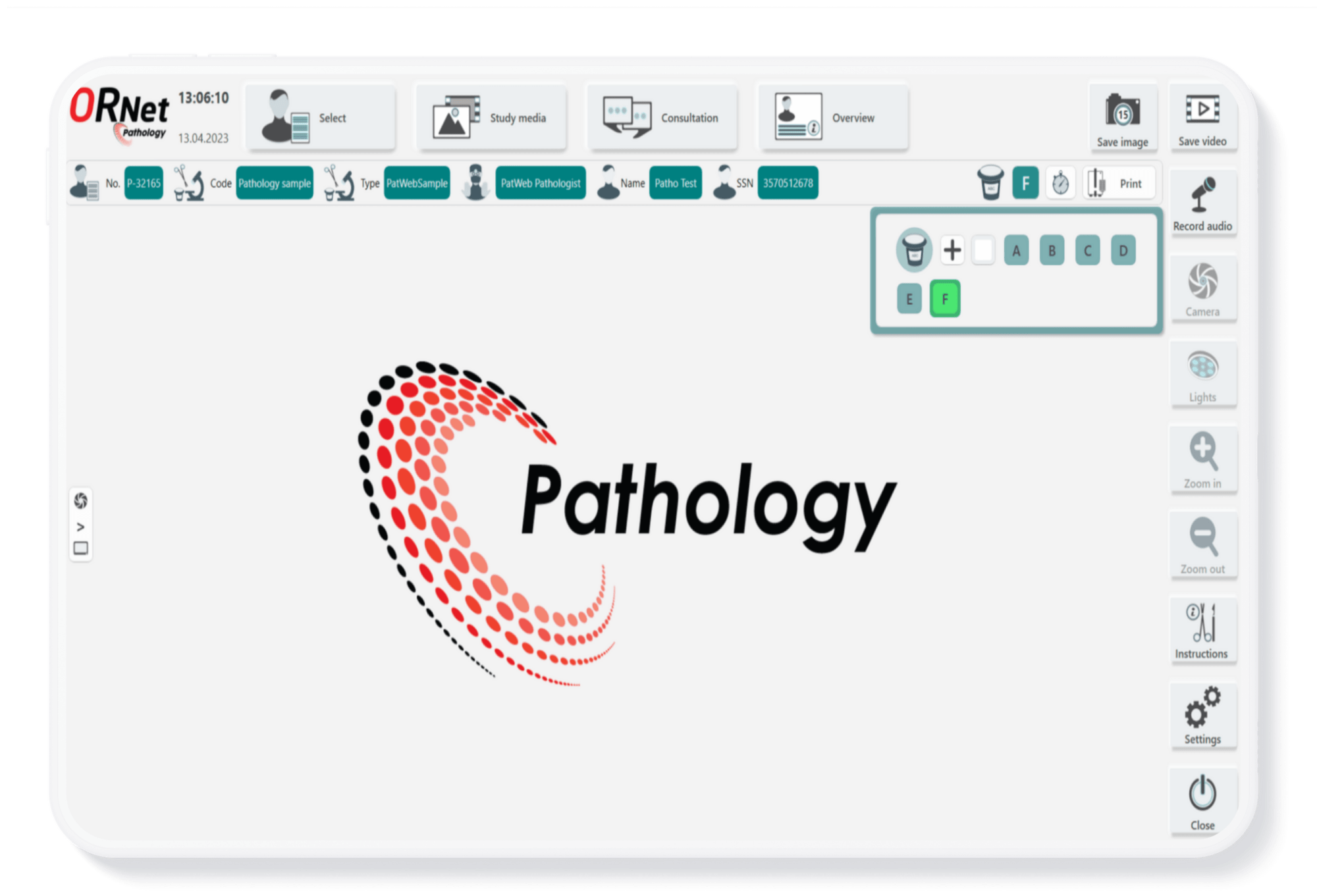 Seamless Compatibility with the Latest Technologies
ORNet Pathology 3.0 is designed to keep pace with the ever-evolving world of technology. This release not only works seamlessly with the latest operating systems, including Windows 11 and Windows 10, but also offers improved camera settings and support for 4K video recordings. This ensures that users can enjoy the best possible performance and user experience on their preferred devices and platforms.
Easier Container Management for Optimal Efficiency
One of the most significant pain points in the pathology workflow is managing containers. ORNet Pathology 3.0 has addressed this issue by providing automatic container information on the home window. This feature enables pathologists to view, add, or select containers with ease, saving valuable time.
Customize Your Workflow with Foot Pedal Integration
Understanding that every pathologist's workflow is unique, ORNet Pathology 3.0 offers customizable foot pedal integration. This feature allows users to assign different functions to the foot pedals, such as zooming, capturing images, or scrolling, based on their preferences and the specific window open in the system.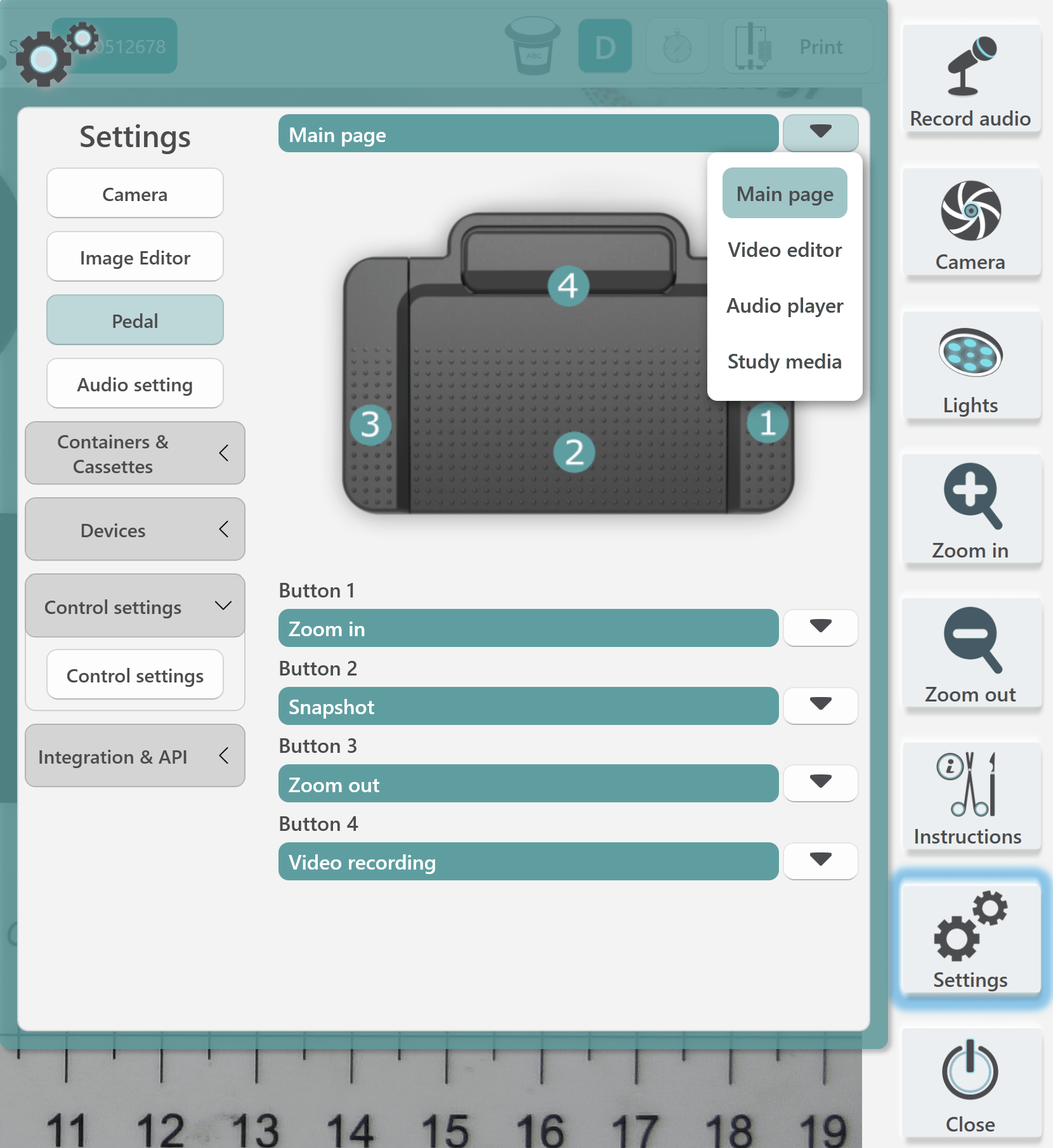 Never Lose Important Data with Access to Recently Deleted Media Files
Mistakes happen, and sometimes critical media files are accidentally deleted. ORNet Pathology 3.0 offers a safety net by providing access to recently deleted media files for up to seven days (modifiable by administrators), ensuring that important information can always be retrieved.
Elevate Your Image Editing Capabilities with New Tools
ORNet Pathology 3.0 brings more innovative image editing features like Marginals, and Cross Measurements which make the markings and annotations process easier and are designed to help pathologists work more efficiently. These tools provide accurate measurements and markings while simultaneously adding relevant text terms, streamlining the editing process.
In addition to all these features, ORNet Pathology introduces advanced camera settings that give users greater control over focus and white balance. With options for auto or manual focus and various white balance settings, pathologists can capture images with optimal quality.
Keep Track of Daily Work with the Daily Media Window
The new Daily Media Window feature offers pathologists an easy way to review their daily workload by collecting all the examinations and media files added or edited during the day. This feature helps pathologists stay organized and ensures no critical tasks are overlooked.
Create High-Quality Training Materials with the Upgraded Video Editor
The enhanced video editor in the new pathology supports 4K video recordings and offers access to a variety of features such as cutting, merging, and adjusting playback speed. With these capabilities, pathologists can create high-quality training materials with ease.
Concluding Thoughts
ORNet Pathology 3.0 represents a significant step forward in pathology software, offering a powerful suite of tools, features, and compatibility upgrades designed to revolutionize the way pathologists work. By embracing ORNet Pathology 3.0, pathologists can experience improved efficiency, streamlined workflows, and a user experience tailored to their unique needs.