A Versatile Digital solution for Macro & Micro Pathology specimen management and Imaging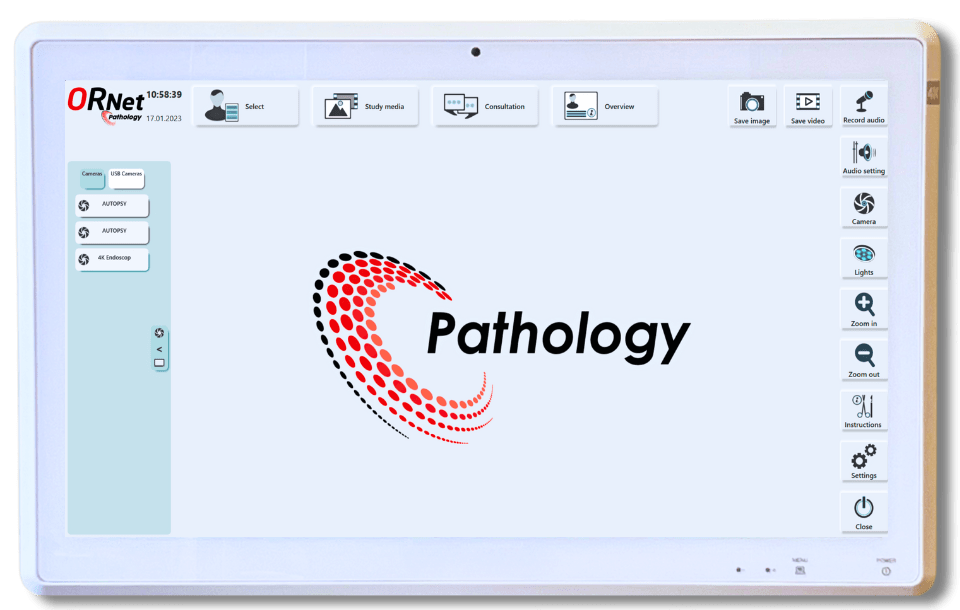 Everything You Need for Digital Pathology sample documentation
Devices Management & Advanced Integrations
Take control of connected devices including cameras, monitors, and more. 
STANDARDIZED DATA TO
LIS, HIS & PACS ARCHIVES
ORNet Pathology  integrates with LIS, HIS, and PACS archives using HL7 and DICOM scripts, allowing secure transfer of data.
After Examination: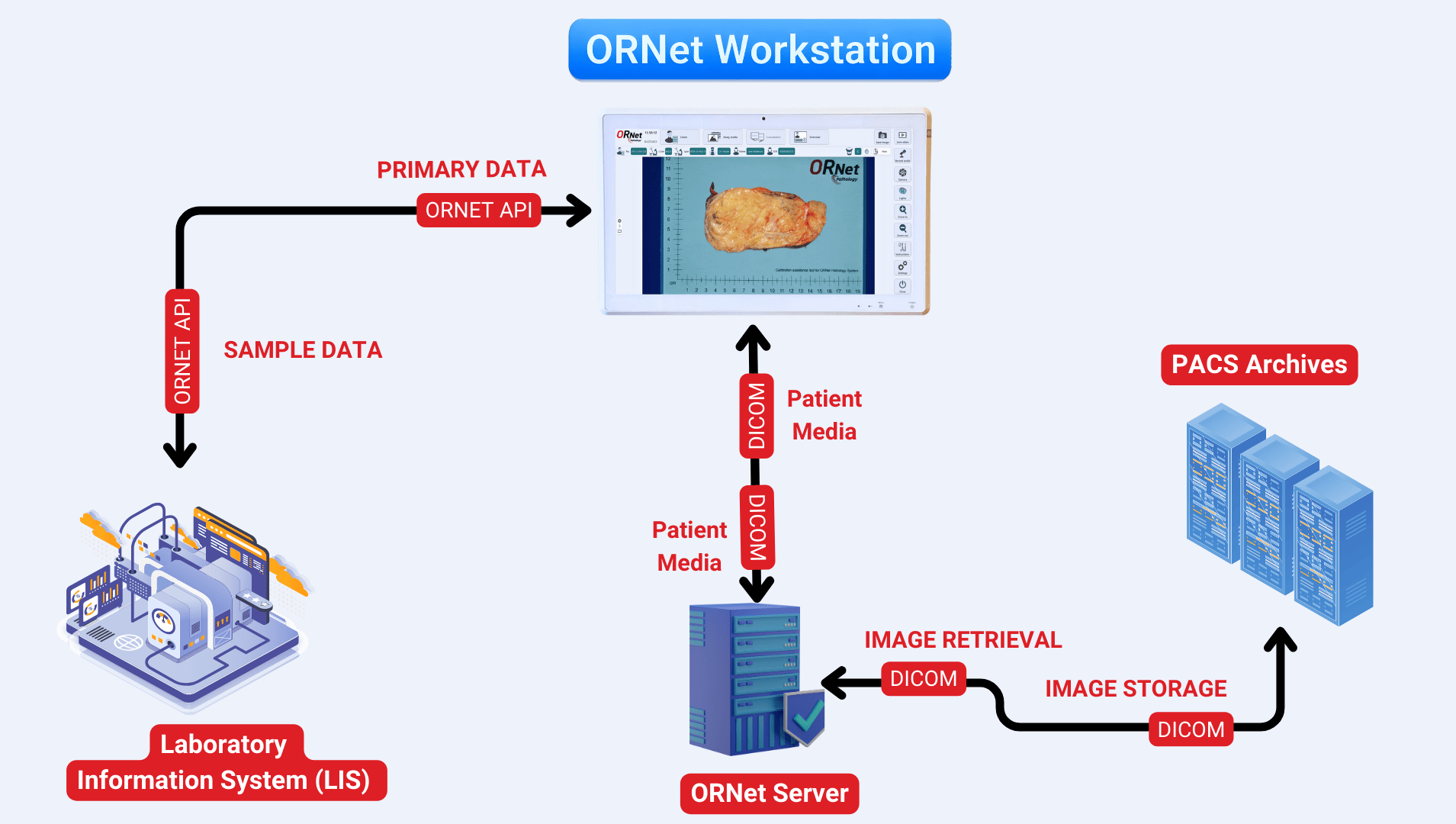 ORNet, jonka juuret ovat tietoturvan ja audiovisuaalisten ratkaisujen parissa vuodesta 2003 lähtien, on lääkinnällisten laitteiden innovaation eturintamassa. Olemme uranuurtajia tarjoamalla monipuolisen, täysin sertifioidun lääketieteellisen ratkaisun, joka tehostaa työnkulkuja ja parantaa potilasturvallisuutta. 
Dynaaminen tiimimme yhdistää kokeneen asiantuntemuksen ja tuoreet näkökulmat, sitoutuneena edistämään lääketieteellisen teknologian kehitystä. Valitsemalla ORNetin et valitse vain tuotetta, vaan investoit saumattoman lääketieteellisen hoidon tulevaisuuteen.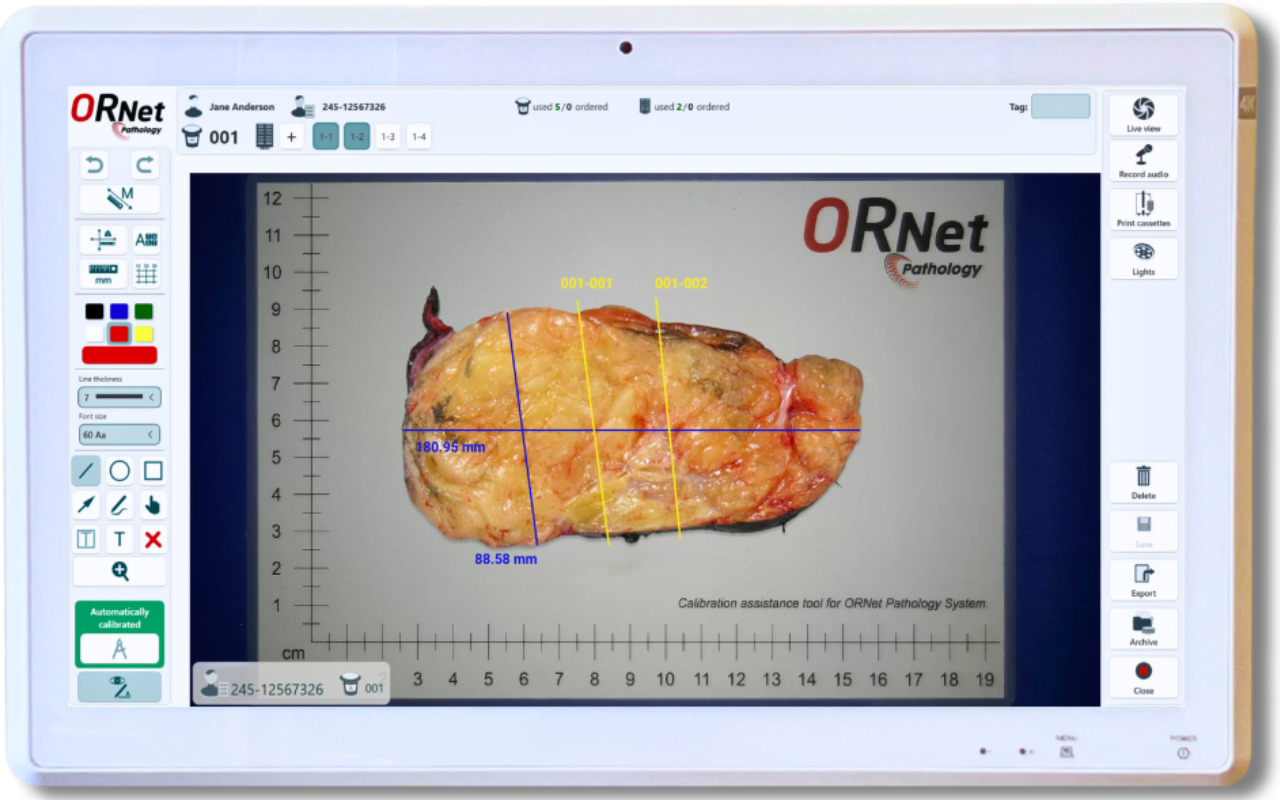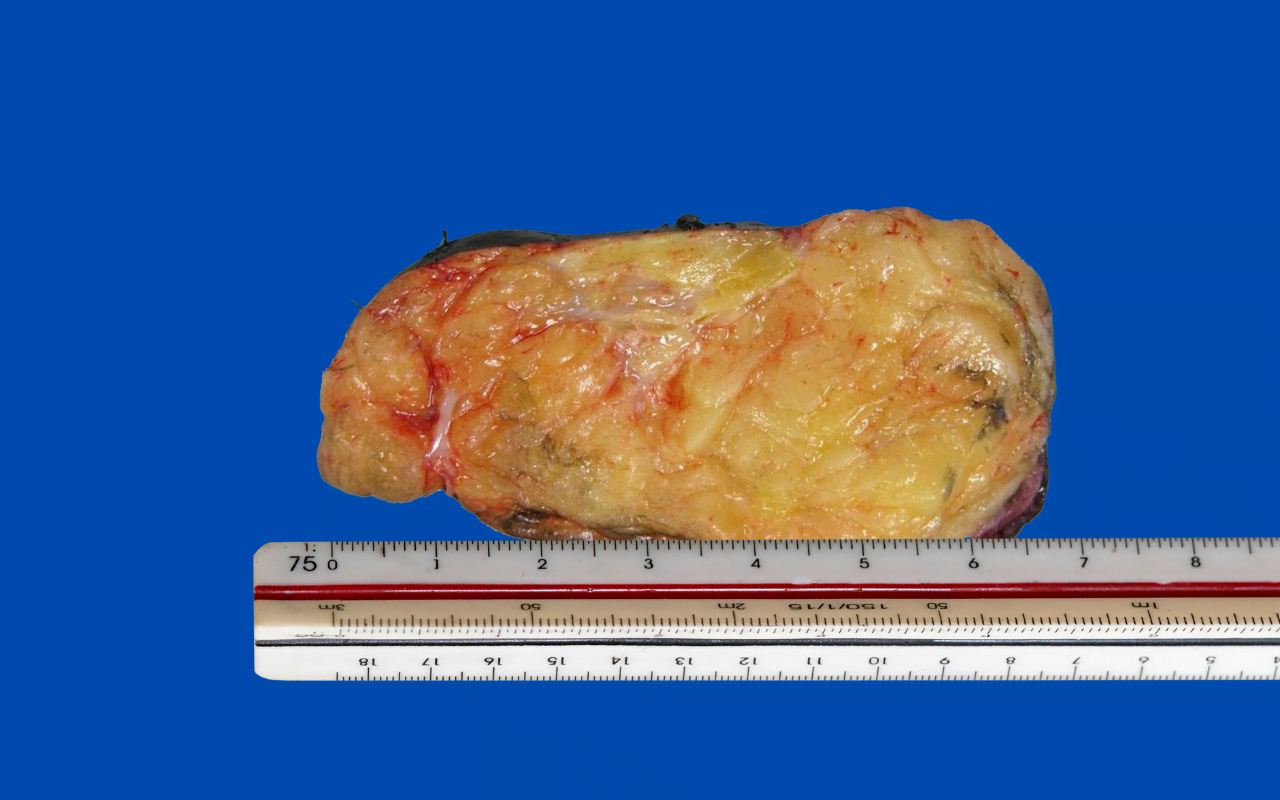 Get Started with

ORNet Pathology
Find what you need, stay in the loop, and see it all in action!
EDISTYNEET RATKAISUT
Tehokkaaseen työnkulkuun
Most frequent questions and answers