ORNet Surgery - Centralized management solution for medical devices and patient data.
Find out more about features, benefits and technical data here.
Ask for more information: info@baitpartner.eu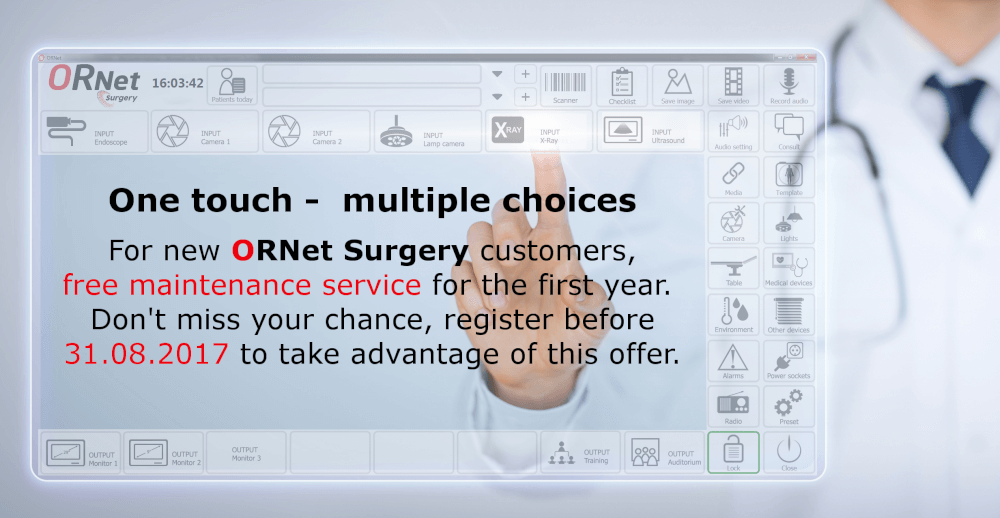 Terms:
After registration you will receive a confirmation letter.
Registration does not obligate you to purchase ORNet Surgery solution. 
Signing up gives you an advantage if you buy the solution in 3 years. 
Only new customers have chance to get free of charge complementary maintenance service for one year.
Maintenance service includes:
Scheduled preventive and corrective system control including performance validation and measuring services.
365/24 support.
Software updates, hardware firmware updates.
Extended hardware warranty with spare parts (excl. power supplies)
*all maintenance agreements are subject to negotiations